Screen Rooms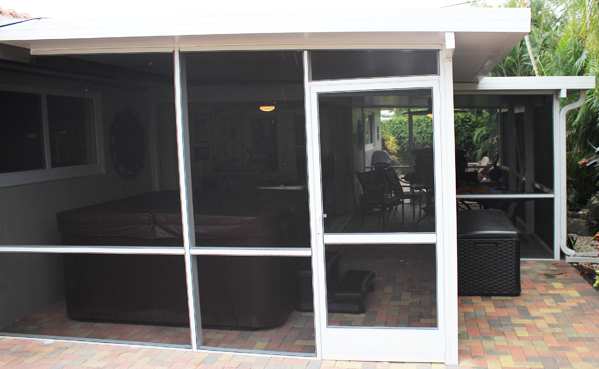 Designed and engineered to withstand the Florida weather, our screen rooms meet or exceed Florida building codes. ESP composite aluminum roofing has a high-density expanded polystyrene core with aluminum laminated to both sides. This structural foam has superior strength and exceptional thermal insulation. Our heavy-duty screens are engineered to last from 8 to 10 years; giving you many worry free years to enjoy your room.
At Morgan Screening we are service-oriented and guarentee each and every installation. Call us today for a free estimate and start enjoying your screen room in no time.
Pool Enclosures

Let us build a beautiful enclosure that will add value to your property. We are dedicated to making sure you are satisfied with each step of the process. Custom built at your home, our enclosures are stronger than our competitors. We use rigid frame K-Bracing instead of cables, making sure that our product will withstand high winds. Contact us today to make an appointment for a free estimate, or get more info. We're looking forward to meeting you!
Composite & Aluminum Roofing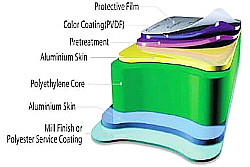 A composite roof is two sheets of aluminum that sandwich a piece of insulating foam, typically three inches thick. The composite roofing system is extremely strong, well insulated, and gives you the ability to upgrade to a glass or vinyl style window without much adaptation.
Spans on the insulated composite panel are much greater than that of a standard pan style roof, giving you the ability to extend your patio from your house without posts and beams in the center of your room. A composite roof is perfect for glass and acrylic window rooms, vinyl rooms, carports and patio covers, and screen rooms.

Super Gutters
The difference between Super Gutter and Seamless Gutter is that Super Gutter is 4x to 5x heavier gage aluminum thus stronger and is structural. It is engineered to support the weight of any screen enclosure and Hurricane rated to withstand winds up to 140 MPH. Super Gutter has a built in spline groove that holds the screen tight as well. It is available in bronze and white to perfectly match your enclosure.
Advantages of a Super Gutter System properly installed on your Screen Enclosure:
Protects the roof and wood fascia
Stronger house connections with the gutter during a hurricane
Prevents mold and mildew from collecting on your patio
Provides a roof drainage system for your screen enclosure
CALL OR TEXT ANYTIME
MOBILE: (954) 918-3050 LAND LINE: (954) 572-8164